Sydney's Finest Architecture – with Stephen Crafti – Sunday 2 July 2017
Register now on
 Featuring:
Architect Brian Zulaikha + artist Janet Laurence's home in Balmain East
Studio visit to Dinosaur Designs in Strawberry Hills
Architect Luigi Rosselli's Cammeray House
The Kilara House, by architects Harry and Penelope Seidler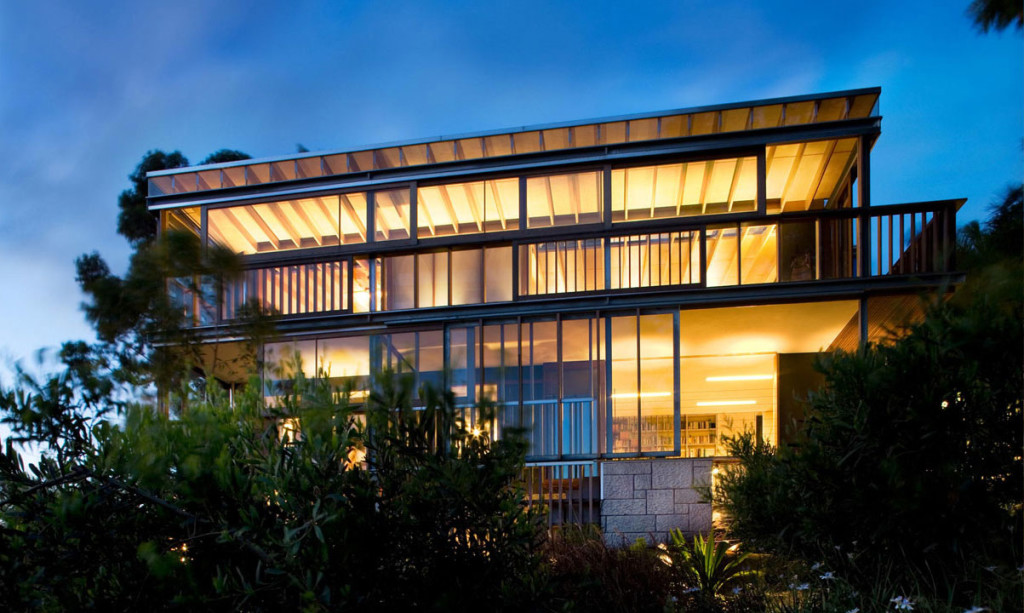 Architect Brian Zulaikha + artist Janet Laurence's home in Balmain East
Photo by Patrick Bingham-Hall
---
Date: Sunday 2 July 2017
Time: 0900 – 1730hrs
---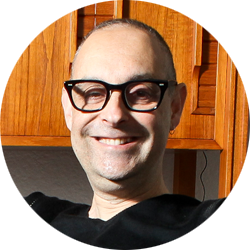 Stephen Crafti is a leading Architecture & Design Writer. With more than 40 books to his name and writing for Australia's leading newspapers and magazines, including the Sydney Morning Herald, The Age and The Australian Financial Review, Crafti is highly regarded in his field. Whether it's writing about a contemporary home or a design luminary, Crafti makes the subject both intriguing and highly accessible. He started writing on architecture and design in the early 1990s, after purchasing a modernist 1950s home. "I've always been drawn to design, whether it's a building, an interior, a beautifully crafted chair or fashion. I'm fascinated with the stories behind each creation. I never stop looking. It's a continual search for the best in design, whether in Australia or overseas".
---
The Itinerary
0900hrs: Meet your hosts, Stephen and Naomi Crafti, outside the Sheraton on the Park at 161 Elizabeth St, Sydney, and board your coach (with Murray Coaches).
Architect Brian Zulaikha + artist Janet Laurence's home in Balmain East
At 0915hrs sharp, we depart for Datchett St, Balmain East. Home to architect Brian Zulaikha, director of Tonkin Zulaikha Greer Architects, and his partner, well-known artist Janet Laurence, this extraordinary home was originally a gunpowder store, circa 1918. Zulaikha extended the bunker-like space, now the kitchen, in the 1990s with an extra room downstairs together with a second level. He worked with builder Drew Heath, now also an architect in creating this unique house that has a strong Japanese feel. Highlights include the unusual compactus-style dressing area and the wonderful concrete bathroom framed by a bamboo courtyard. The Japanese-style garden that greets visitors is memorable.
Studio visit to Dinosaur Designs in Strawberry Hills
Next we continue to Strawberry Hills for a tour of Dinosaur Design's studio. Designers Louise Olsen and her life and business partner Stephen Ormandy head Dinosaur Designs. Both met at art school and initially started selling their jewellery designs at the Paddington market. They now have numerous stores worldwide including London and New York. Their resin jewellery, household objects and artifacts are all crafted in Australia. As mentioned by the couple, "Working in design is a wonderful privilege. It's a great way to study the world. It's a never-ending exploration, where we're constantly inspired by nature."
Architect Luigi Rosselli's Cammeray House
Midday, we continue north, and after a brief stop for a boxed lunch, continue to Architect Luigi Rosselli's Cammeray house. Built in 1991, the former home of Kirk Pengilly, lead guitarist with INXS was inspired by the voluptuous curves of two of his favourite things: guitars and Chevy cars. The house began its life as a squat, square unit block, which was transformed into a curvaceous and sensuous building, meticulously detailed and featuring numerous custom features including lighting, beds and baths that the subsequent owners have carefully preserved.
The Kilara house, by architects Harry and Penelope Seidler
We end our day with a visit to the Kilara house, by architects Harry and Penelope Seidler. Designed in 1967, this monumental house sits beside a creek and is surrounded by lush gardens. Split over four half-levels, the house is accessed by a suspended concrete bridge. Each half-level provides glimpses to the next level and to the garden beyond. Concrete walls with exposed timber grain beckon to be touched, as do the exquisite bluestone feature walls encasing fireplaces. This house is without doubt one of the most captivating homes not just in Australia, but also worldwide. Recipient of numerous awards including the Wilkinson Award, it is one of many architectural legacies left by architect Harry Seidler. Please note: Photography inside the Seidler home is strictly prohibited!
1730hrs: We are scheduled to arrive back at the Sheraton on the Park.
---
Bookings Essential
COST: $230.00 AUD incl. light lunch and GST
RESERVATIONS: Please book online, or contact ASA on: (03) 9822 6899, Freecall 1800 645755 (outside Melbourne Metro) or email:  [email protected]
CANCELLATION: 50% cancellation fee per person prior to 20 June, 100% cancellation fee per person from 21 June (ie payment is non refundable)
MEETING PT: 0900hrs outside the Sheraton on the Park, 161 Elizabeth Street, Sydney
Notes on Access & Meals: Due to restricted coach access, a number of the sites we visit involve walking between 100 and 500m from the coach drop-off point. In some of the properties we visit, removing shoes upon entry would be greatly appreciated. A boxed lunch is provided. ASA will email participants to enquire if they have any dietary requirements.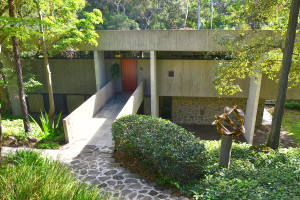 Interested in this lecture or event?
Take the next step
Register now on