Day 2: Great Cities that Changed the World | Melbourne Lecture Series 2018
Register now on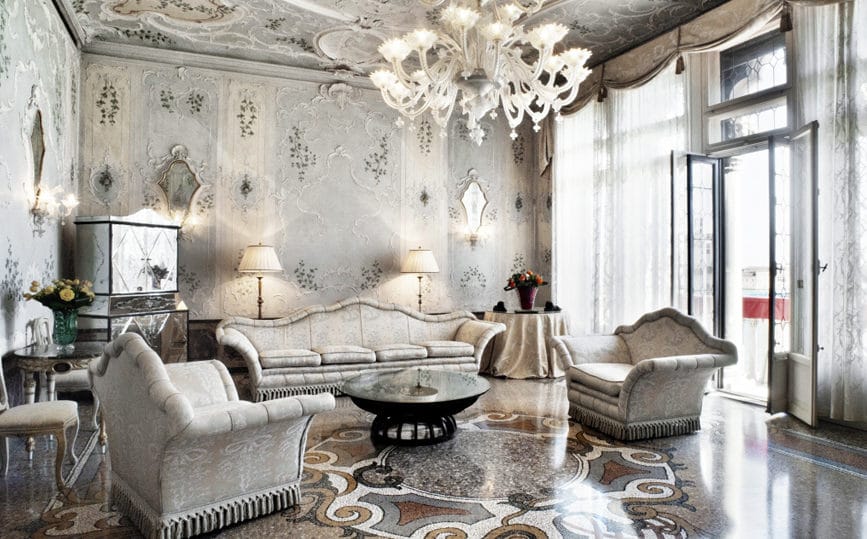 Through history there have been a small number of cities which have had a disproportionately large impact on the world. The ideas, the activities, the events which occurred in them had impacts which have continued to influence culture and still resonate in the concepts, attitudes, values or beliefs of today. So integral are many of these effects to our ways of life that we never consider where they originated or how they spread; we accept them as fundamental to the beliefs and practices of the modern world. Rome, Florence, Venice and Paris are among these cities. These lectures explore how what transpired in them changed the world. 
Please note bookings are essential.  Each afternoon offers 2 lectures, allowing time for a Q&A session at the conclusion of each lecture. A minimal fee of $12.00 per day will apply.
All Lectures Presented by Em. Prof. Bernard Hoffert, Hon President International Association of Art-UNESCO
---
Lecture 1 | 1.00 – 1.50pm
VENICE: Merchants and the Pursuit of Pleasure
The trade routes of Venice had long brought luxury goods to the austere fortress palaces of Europe. Linking with trade caravans from China, Persia, Africa and the Middle East, they carried exotic products as well as innovations such as gunpowder, spices, and noodles, which flowed through the Rialto, enriching the coffers of the state. Rich brocades from China, Persia and Egypt, gemstones and diamonds from India, pearls from Asia and gold and silver ingots and objects decorated the palaces of feudal overlords and high churchmen, but life for the less exalted was simple and unadorned. In 1204, with the sack of Constantinople by Venice and reinforced in 1453 with the Ottoman conquest of Byzantium, a revolution occurred in luxury goods. Silk workers and glass blowers found a new home in Venice, feeding the Venetian economy with their lavish wares and opening new markets with a growing middle class. Lavish textiles were more available; innovations in glass technology gave diverse and elaborate objects to be collected and displayed. But it was dye products from India and the technology of their use which had the biggest impact. Dull medieval cloths shone with colour brilliance; fabrics covered walls and furnishings enlivened and enhanced salons; cotton and wool garments exuded the lustre of silk. A taste for luxury was born and the expectations of modern living were sparked. This lecture traces this development.
---
Lecture 2 | 2.20 – 3.10pm
PARIS: Ideas and Their Impact – the Growth of Modernist Culture
It was Paris which inherited the thirst for reason. Philosophers like Voltaire and Rousseau celebrated the intellect and the editors of the first encyclopaedia; Diderot and Le Rond d'Alembert consolidated the status of empirical knowledge. Enforced politically by the French Revolution, Paris became the centre of 'the new', challenging convention – philosophically, politically and artistically. It was the challenge of change which stimulated the modernist spirit in architecture, literature and the arts. The development of plate glass by Hartledsay in 1848 and cheaper steel by Bessamer in 1856 resulted in the shopping arcade and the exhibition hall – the Crystal Palace, the Grande and Petit Palais and the grand art nouveau domes of Galeries Lafayette and Printemps. Courbet and Manet questioned realism in their paintings and the Impressionists drew on scientific concepts of colour and the new technology of paint to show the impact of light. Knowledge and art intermingled: Rood and Chevreul wrote treatises on colour mixing; Cubism gave a visual parallel to relativity theory and the Section d'Or group drew on mathematics to shape their compositions. Surrealism responded to Freudian psychological theory and De Stijl used the formula as inspiration in art, architecture and interior design. The impact of Modernism permeated all aspects of visual culture and left imagery across the visual spectrum still evident in art and design today.
---
Bookings Essential
RESERVATIONS: Please book online (see below).
You are now able to book for the series on 1 ticket. When you click the Eventbrite booking link below you will be directed to 3 options.
The 1st option allows you to book for both days (20 & 27 October).
Or contact ASA on: (03) 9822 6899, Freecall 1800 645755 (outside Melbourne Metro) or email: info@asatours.com.au
VENUE: Theatre, Lauriston Girls' School, 38 Huntingtower Road, Armadale.
Interested in this lecture or event?
Take the next step
Register now on