NGV Event: MoMA AND THE CITY THAT NEVER SLEEPS: Lecture Series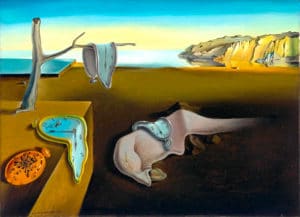 ASA is delighted to share NGV's following series of lectures in July, presented by Prof. Chris McAuliffe:
MoMA AND THE CITY THAT NEVER SLEEPS: LECTURE SERIES
In the decades since its founding in 1929, The Museum of Modern Art's (MoMA) collecting choices and methods of display and interpretation have played a role in establishing a canonical narrative of modern art. Explore the artists, museum personnel and patrons who contributed to MoMA's versions of modernism, and the ways in which MoMA has adapted as art and the world have changed.

Presenter, Prof. Chris McAuliffe, one of ASA's esteemed lecturers, leads our art tours to the USA. Chris is currently Professor of Art (Practice-led research) at the School of Art & Design, Australian National University and former Director of the Ian Potter Museum of Art, the University of Melbourne.
Tickets to individual lectures can be purchased by clicking here or choose a specific lecture below
---
Saturday 14 July 2.00 – 3.00pm
Mapping Modernity: Inventing the Story of Modern Art
Click here for tickets
---
 Saturday 21 July 2.00 – 3.00pm
Making the World Modern: The Museum as Advocate
Click here for tickets
---
Saturday 28 July 2.00 – 3.00pm
That was Then, This is Now: Towards a New Modern
Click here for tickets
VENUE:  NGV INTERNATIONAL CLEMENGER BBDO AUDITORIUM, GROUND LEVEL
Interested in this lecture or event?
Take the next step