School of Historical and Philosophical Studies, Faculty of Arts, The University of Melbourne Wednesdays 9–30 November, 6.15-8.15pm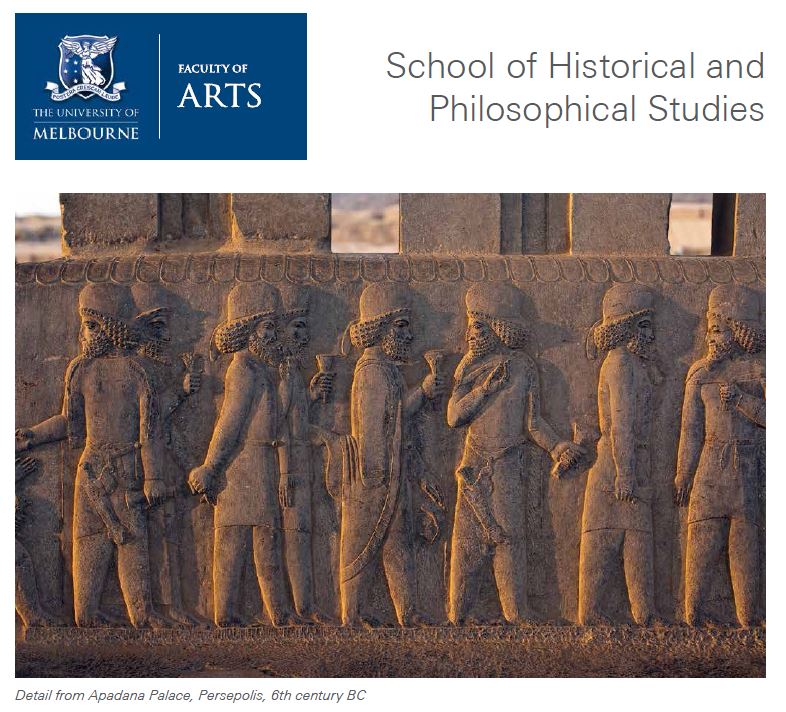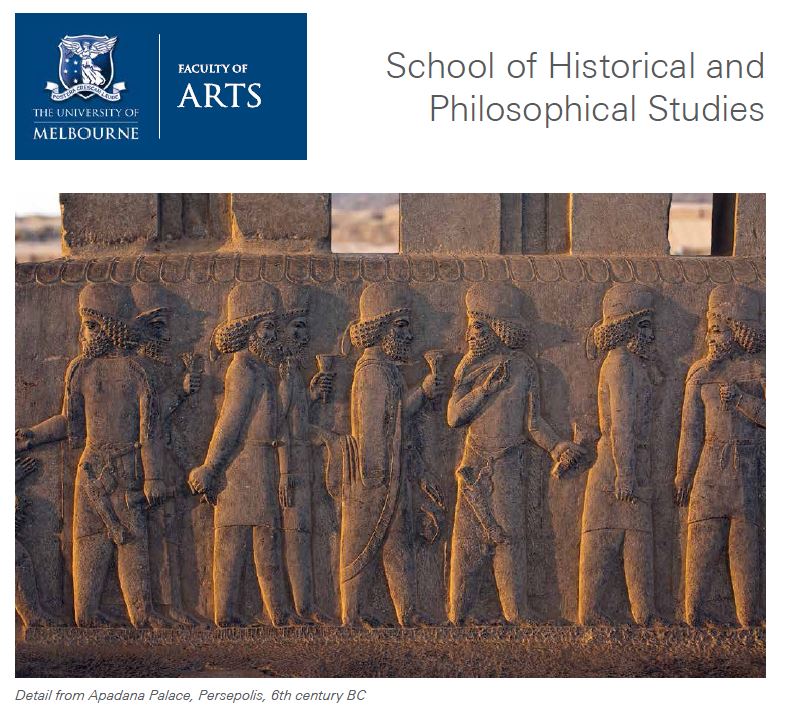 Short Course: Unearthing Persia's/Iran's cultural identity
Wednesdays   9–30 November,  6.15 – 8.15 pm
The Persian heartland has long been the centre of one of the world's oldest continuous major civilizations, exuding regional power and cultural production, with historical and urban settlements dating to 4000 BC. Today, much of the public image of Iran is defined by its status as an Islamic Republic, but Iranian culture runs much deeper and is much more multifarious than its political title implies. Therefore, in order to fully understand the
role Iran plays in current world events it is necessary to revisit its roots: its culture, art, language and history. Held over four evening classes, this short course does not require any knowledge of Persian language or history. The program includes light refreshments during a break, as well as
further reading suggestions and handouts during each session.
---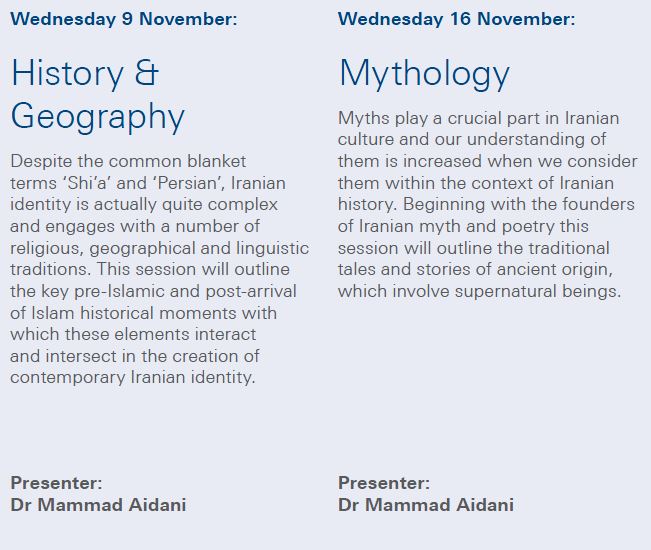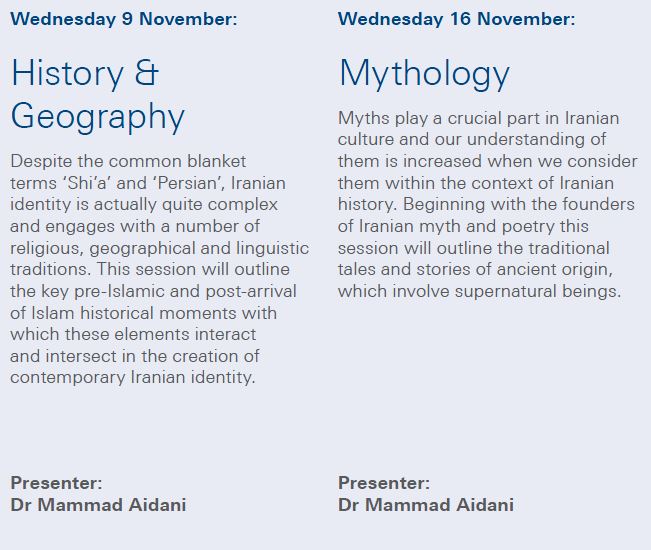 Presenter     Dr Mammad Aidani
Dr Mammad Aidani, from the University of Melbourne, has a PhD in hermeneutics and phenomenological social psychology, and
an MA in sociolinguistics and identity. His research interests are in the genres of textual interpretation (hermeneutics) and lived
narratives in the fields of history, culture, displacement, memory, trauma and suffering in diaspora communities as well as literature
and theatre. Mammad has also taught Hermeneutics philosophy at the Melbourne School of Continental Philosophy.
---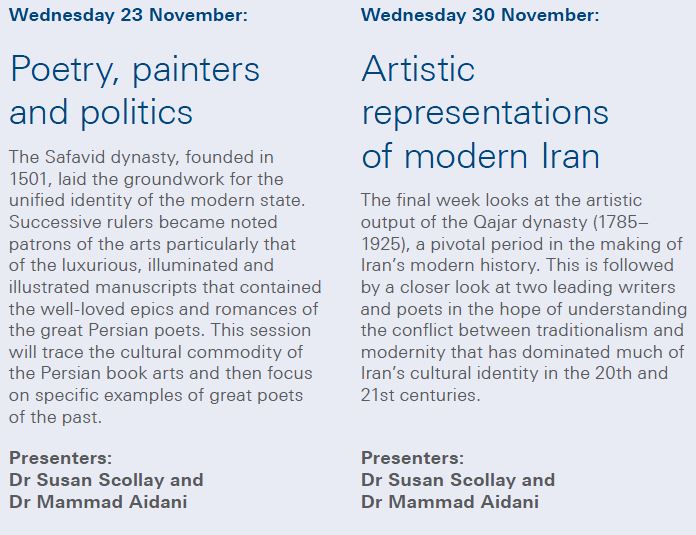 Presenter    Dr Susan Scollay
Dr Susan Scollay is an independent art historian with a focus on Islamic art and architecture, especially the Ottoman Empire
and the Persianate cultural sphere. She was specialist guest curator of the international exhibition Love and Devotion: From
Persia and Beyond at the State Library of Victoria and at the Bodleian Library, University of Oxford, in 2012–13, and edited
the accompanying publication. She was elected as a Fellow of the Royal Asiatic Society of Great Britain and Ireland in 2013.
---
Bookings Essential
Cost
Individual session:    2 hours each $60 / $50,
The University of Melbourne alumni,  students & staff
Series pass:   8 hours $230 / $190,
The University of Melbourne alumni, students & staff
Venue:     Old Arts (Building 149),   The University of Melbourne, Parkville
Registrations:   alumni.online.unimelb.edu.au/unearthingpersia
Enquiries:   Caterina Sciacca,   Community Education Manager
caterina.sciacca@unimelb.edu.au,
03 8344 3996
For more programs visit:  arts.unimelb.edu.au/engage/community-education
Interested in this lecture or event?
Take the next step