'Meetings with Remarkable Manuscripts' by Christopher de Hamel
Book Review by Shane Carmody
---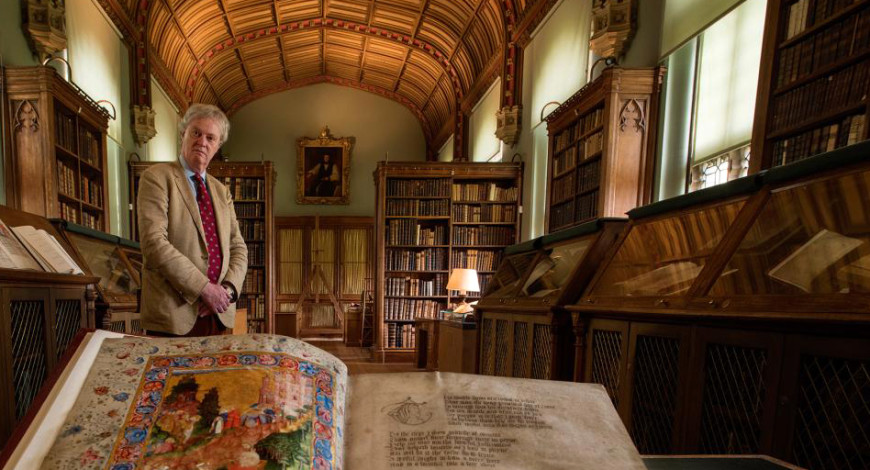 Meetings with Remarkable Manuscripts invites the reader to accompany the author on exclusive private visits to a dozen very varied collections, in different parts of the world, to discover twelve great manuscripts and to explore their historical and intellectual significance.
Book Review: 'Meetings with Remarkable Manuscripts' by Christopher de Hamel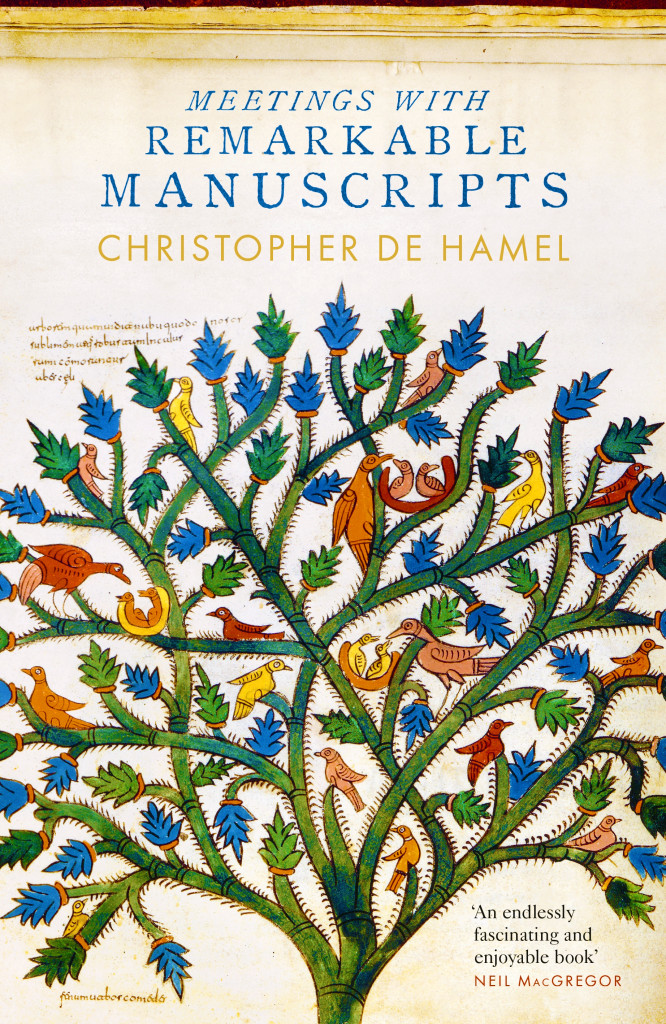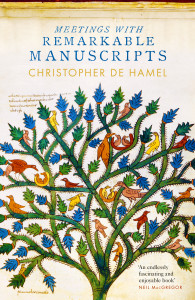 Reading Christopher de Hamel's book Meetings with Remarkable Manuscripts is like meeting Christopher himself.  Those fortunate enough to meet him with me on the Great Libraries of England tour would know what I mean.  There is an infectious enthusiasm that brings ancient books to life and in this book Christopher recounts in a totally approachable style his meeting with 12 extraordinary books, and the amazing histories of their makers, owners and readers.
From a book of hours owned by three Queens and Hermann Goering, to the ancient Gospel Book brought to England by St Augustine on his mission to reconvert the Anglo-Saxons in 595, Christopher shows how books transmit more than mere stories or knowledge. How they were made, who made them and for what purpose, who owned them and how they have survived as witnesses to history are the gripping themes of his writing. The book is beautifully illustrated, giving some sense of the extraordinary penmanship of the scribes and the skill of the artists who decorated the vellum pages.
Yet for all the wonder of this book, there is nothing like the real thing. For those on my tour, being in the Parker Library at Corpus Christi College in Cambridge, hearing Christopher explain how he discovered that a 1,000 year old book of psalms made for a martyred Saxon Archbishop of Canterbury was in the hands of Thomas Becket when he was murdered in his cathedral is enthralling. And then, like a magician pulling the rabbit from the hat, he produces the very book and lets each of us hold it in turn. Meetings with Remarkable Manuscripts is great history: meeting the real thing is to come face to face with history itself.
Review by Shane Carmody
Inside the Mystery of Medieval Manuscripts – BBC Newsnight
Christopher de Hamel has turned a lifelong obsession into a book that critics are comparing to A History of the World in 100 Objects and The Hare with Amber Eyes. Culture correspondent Stephen Smith finds out more about Meetings with Remarkable Manuscripts.