Sir Richard Whittington: founder of the Guildhall Library, London
English merchant & politician: the inspiration for Dick Whittington & His Cat
---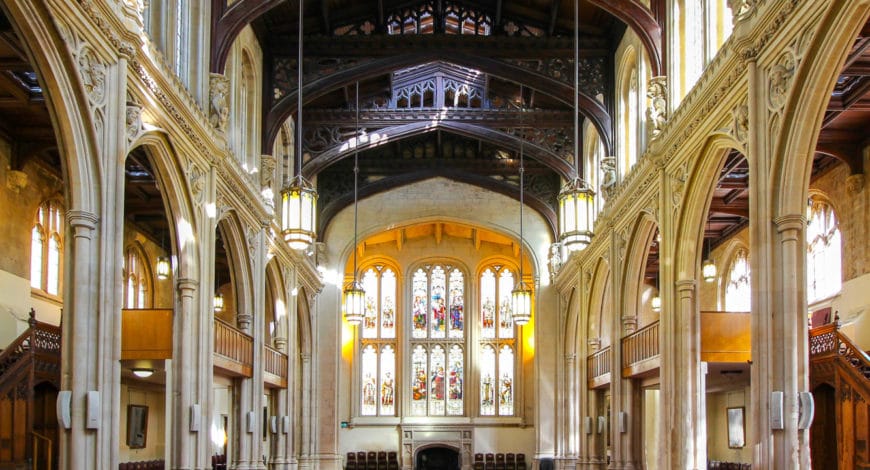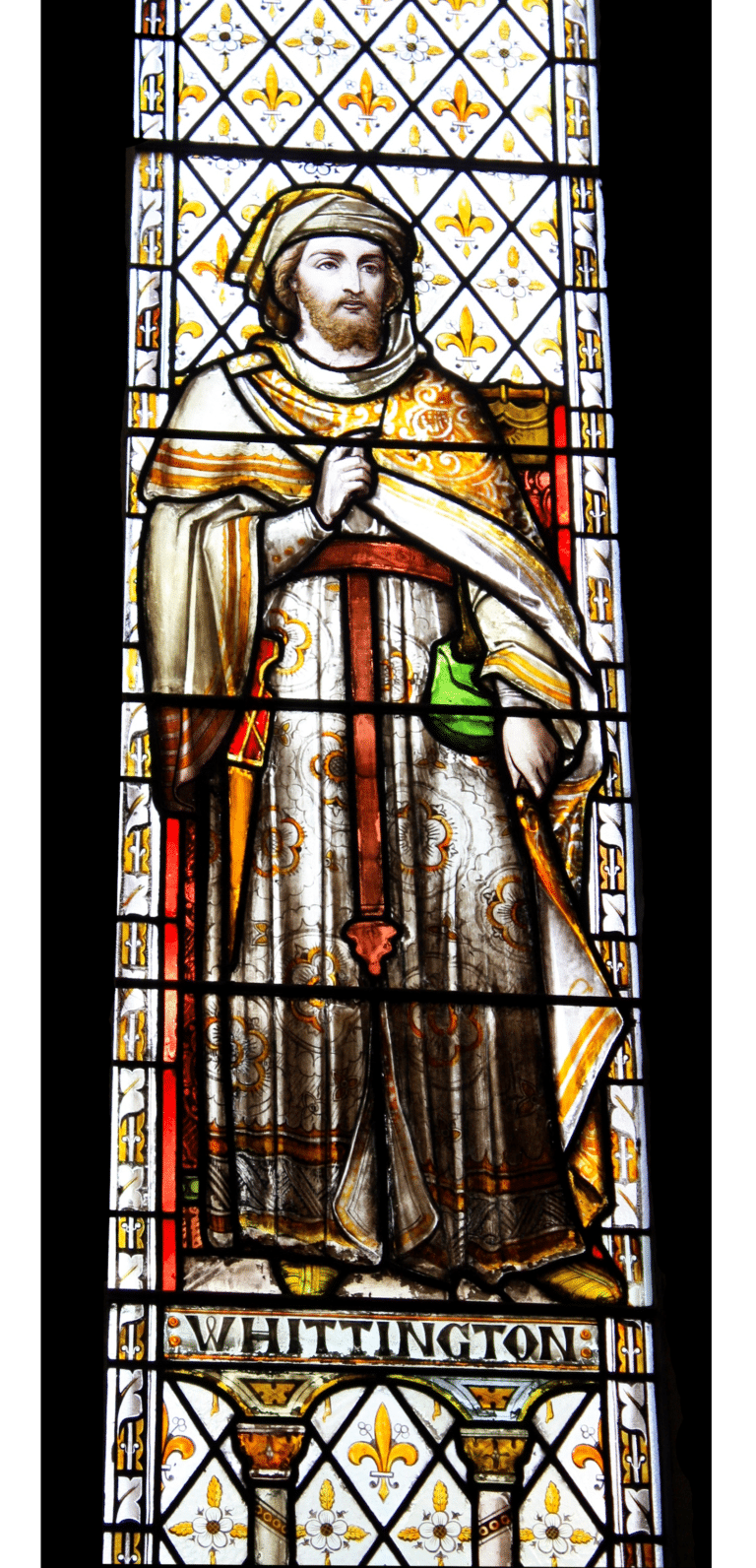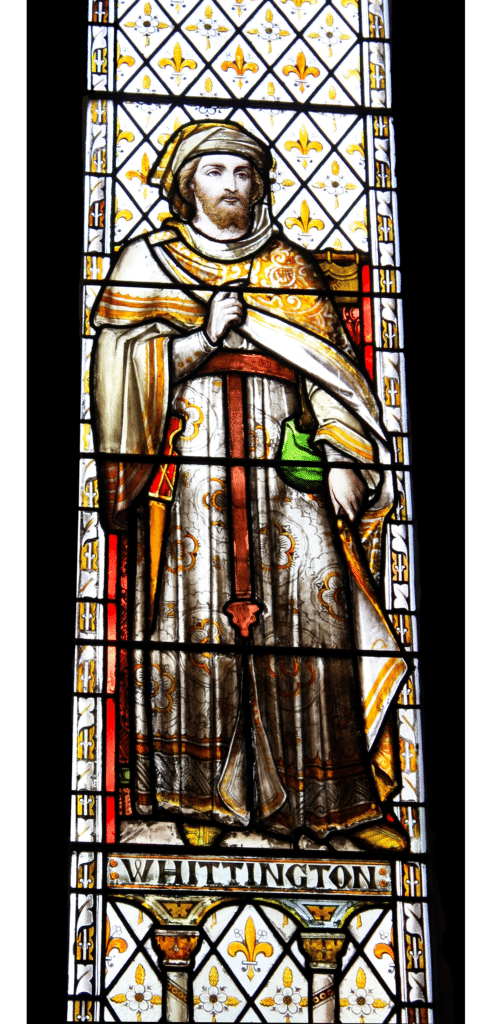 In a famous English folktale, a poor village boy, Dick Whittington, goes to London believing its streets paved with gold, is taken in by a kindly merchant, working in his kitchen for a vicious cook, buys an expert cat to catch the mice and rats that worry him in his tiny room at night, allows the merchant to sell the cat for much gold in a distant land, to a king also troubled by rats, and becomes wealthy, marrying Alice, the merchant's daughter, and becoming thrice Lord Mayor of London. The story first appears in written form in the early 17th century; it later becomes an opera, puppet show, and pantomime.
At an early point in the story, Whittington decides to return to his village, but at Highgate on the city's edge hears London's bells telling him to return to the city:
Turn again Whittington, Lord Mayor of London
Nineteenth century novelists like Austin, Dickens and Hardy were ambivalent – at the very least – about London, Hardy's 'Infernal Wen'. Dickens, who with Joyce is the greatest English language novelist about cities, constantly referred implicitly and explicitly to the Whittington story; when Bill Sikes attempts to escape London, he loses his way at the legendary 'Whittington Stone', wanders aimlessly, and finally, and inevitably, returns to the city.
The folktale is a fantastic rendition based on the life of Sir Richard Whittington (1354 – 1423). Cat-less, he was born second son of well-to-do landowners, was sent to London, became a wealthy cloth merchant and banker to Richard II, Henry IV and Henry V, was thrice elected Lord Mayor of the city, became a member of parliament, and – childless – left his wealth to charitable causes. Among his posthumous acts of largesse, he funded the foundation of London's Guildhall Library in the 1420s.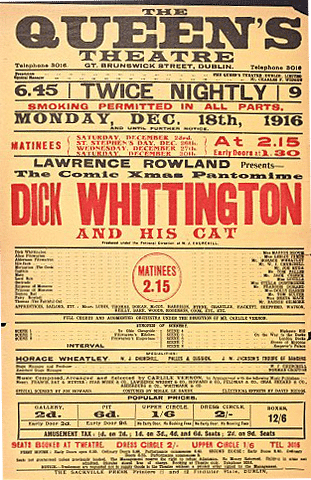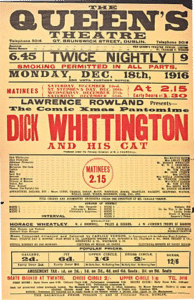 ASA visit the the Old Library and Print Room, Guildhall on its Great Libraries and Stately Homes of England tours.

Images (from top):
1) The Old Library & Print Room, Guildhall, London
2) Dick Whittington as portrayed in the stained glass of the Guildhall in London

3) Pantomime: Dick Whittington and his Cat