Print Page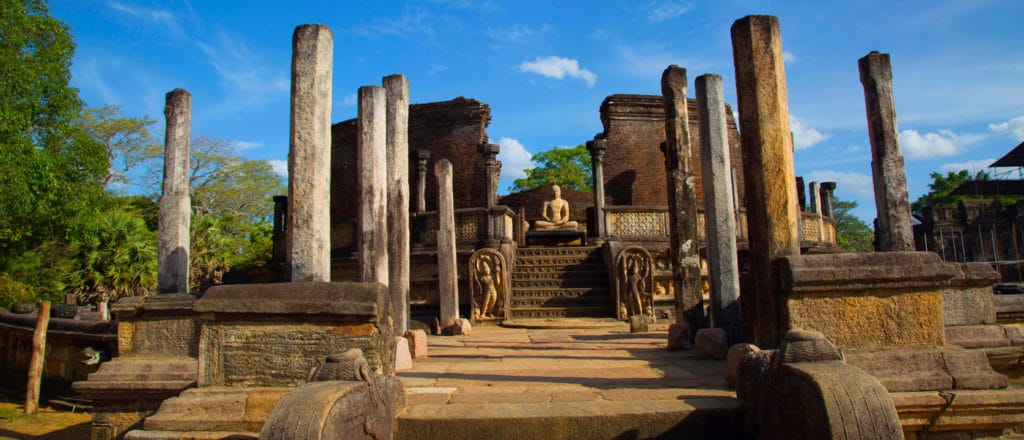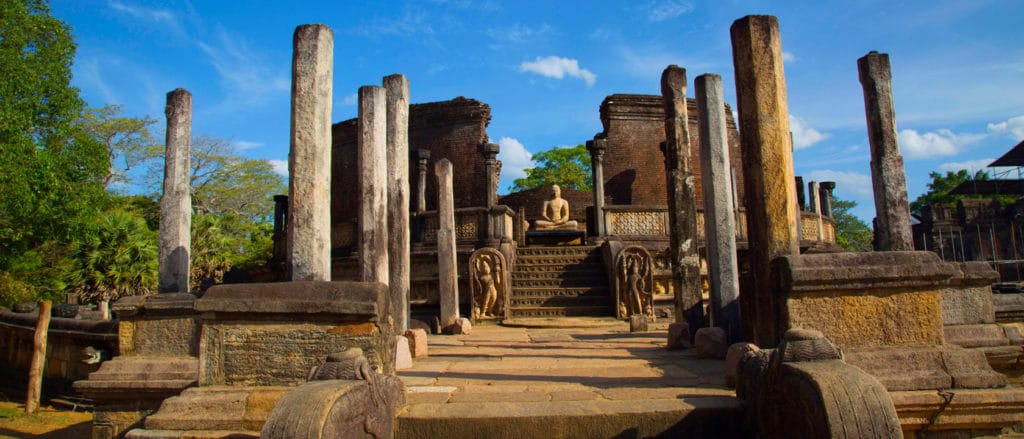 ASA's practical notes offer general information and are designed to assist in planning your travel. Information varies regularly and may have changed since this was published.
Sri Lanka lies 10 degrees north of the equator and south east of India, separated from it by the Gulf of Mannar, which is less than 80 kilometres wide. There is evidence of a natural bridge connecting Sri Lanka, still only a few metres below sea level. This close proximity to the subcontinent has meant that Sri Lanka's history and ecology have always been exposed to strong influences from its larger neighbour.
Climate
Travel during the month of March when Sri Lanka enjoys long warm days and clear blue skies, making it one of the most popular months to visit the country. The Cultural Triangle generally receives minimal rainfall with temperatures expected to hit the mid-30°s (Celsius).
We suggest that prior to departure you check the weather forecast for the most up-to-date information.
www.accuweather.com
Time Zones
Sri Lanka is on Greenwich Mean Time +5.30 time making them 5 hours behind Australian Eastern Standard Time. Sri Lanka does not have daylight savings
www.worldtimeserver.com
What to Pack
Clothing (general)
The time of the year will dictate the type of clothing it is appropriate to bring. For daytime activities, we suggest a wardrobe that is lightweight, versatile, casual and comfortable. It is recommended that "layered" clothing might offer the best comfort in a variety of conditions. Always expect the weather to be changeable.
Beyond the normal wardrobe we suggest
comfortable, supportive walking shoes (very important)
sunglasses, sunscreen, hat, neck scarf, insect repellent
folding umbrella for sun protection
swimwear, quick dry travel towel
ladies should have a scarf with them at all times in case it is required to cover shoulders or head when entering religious sites
prescription medicines for the full duration of your time away and a written copy of your prescriptions including what they are for, provided by your doctor
extra prescription eyeglasses (if required)
toilet paper in your day packs is recommended
wet wipes, gel sanitiser
torch, binoculars, small travel pillow/cushion for 4WD excursions
evenings can be cool – warm jumper/ jacket or wrap recommended
spare batteries, power bank and charging cables for all devices and additional memory cards
due to the hot humid climate we strongly recommend packing sachets of electrolytes to add to your water as required
Voltages and Plugs
In Sri Lanka there are two associated plug types, types D and G. Plug type D has three round pins in a triangular pattern and plug type G which has three rectangular pins in a triangular pattern. Sri Lanka operates on a 230V supply voltage and 50Hz.
www.korjo.com/Adaptor-Guide
Currency
To obtain the most up-to-date exchange rate you may wish to visit
www.xe.com/currencyconverter

The Sri Lankan currency is the rupee (Rs), which is divided into 100 cents; pricing in cents is rare. Rupee coins come in denominations of 1, 2, 5 and 10 rupees. Notes come in denominations of 10, 20, 50, 100, 200, 500, 1000, 2000 and 5000 rupees.
Credit Cards and ATM machines
ATMs are the easiest way to access your money and are common in all towns and cities. For security, you should only use ATM's attached to a bank. ATMs often issue Rs 5000 notes. Try to break a few as soon as possible, as small vendors may not accept large notes: you can usually do this inside the bank that operates the ATM.
MasterCard and Visa are the most commonly accepted credit cards. If you have questions about using your credit card in a foreign country, please contact your bank prior to departure from Australia.
Cash
Currency can be exchanged at banks and larger hotels, though you may get a better exchange rate at the ATMs. Exchange bureaux are not always safe please check with our local guide.
Telephone & Communication
Mobile telephones
Most mobile telephones work in Sri Lanka and coverage is excellent. Check pricing with your provider and that your phone can switch on 'Global Roaming', and has coverage in the places you are visiting.
Sim cards are available locally, please check with your provider prior to departure to make sure your phone is unlocked and will accept another sim card.
Internet
Internet access is widespread and available throughout Sri Lanka. If you have Web access while traveling, you may wish to use one of the many communication apps (Eg: Skype or Whats App) to stay in touch with family.
Etiquette
No attempt should be made to photograph anything remotely connected with the armed forces, or in the vicinity of defence installations.
Many people do not like being photographed. Always ask before photographing someone; they may try to obtain money from you.
Clothing (Churches, Mosques and Monasteries)
Although 'foreigners' do not have to adhere to a strict dress rules, women should wear a head covering (ie a scarf) in active churches. Men must remember to remove their hats in religious buildings. In churches it is polite to stand around the edges of the building, rather than in the centre. It is acceptable for foreigners to light candles.
Temples and the Buddha
It is considered respectful not to take photos of yourself or others in front of Buddha statues or other representations of him.
Please remember to remove shoes and hats when entering a temple. As the temple surfaces can often be hot and dirty we recommend wearing socks. Shoulders and knees must be covered at all times when inside a temple.
Safari Excursions
Safaris are generally 3 hours in duration and depart in the early morning and late afternoon. Long sleeve neutral coloured clothing (no bright colours) is recommended. There are usually no toilets available during these excursions.
Tipping
Although a 10% service charge is added to food and accommodation bills, this usually goes straight to the owner rather than the worker.
Tipping is discretionary.
Restaurants and bars 10% in cash to servers beyond the 'service charge'
Shoe minders at temples Rs 30
Bargaining
Unless you are shopping at a fixed-price shop, you should bargain. Generally if someone quotes you a price, halve it. The seller will come down about halfway to your price, and the last price will be a little higher than half the original price. Try and keep a sense of perspective. Chances are you're arguing over less than US$1.
Personal Safety
We strongly recommend the use of a money belt under your clothing to keep your cash, cards and travel documents safe. This is a precaution that should be taken anywhere.
Carry copies of all important documents (passport, credit cards, airline tickets, insurance) and leave another copy at home.
It is recommended to take a business card from your hotel in the local language. This will help if you get lost or need assistance.
You need to be aware of your surroundings at all times. Take extra care in crowded places and when using local transport. All valuables including cameras should be in your bag, and either under your coat or held in front of you. Men, try to avoid keeping your wallet in your back hip pocket.
It is not appropriate to drink the tap water in Sri Lanka. It is however a necessity that you stay hydrated, and water is provided while on tour.
Useful websites
Sri Lanka Tourism
www.srilanka.travel
World Airport Guide
www.worldairportguides.com
Guide for world airports by car, bus, train and other forms of public transport
www.toandfromtheairport.com
Australian High Commission in Colombo
21 Srimath RG Senanayke Mawtha
Colombo 7, Sri Lanka
Tel +94 11 246 3200 Fax +94 11 2686 453
Email reception.colombo@dfat.gov.au
www.srilanka.embassy.gov.au
Smartraveller
The Department of Foreign Affairs & Trade website has advice for travellers.
www.smartraveller.gov.au